In the summer of 1998, Choristers Guild held one of their last annual Summer Seminars. During this week John Thornburg, then pastor of a Dallas Methodist church, taught a course on text writing. This is one of the texts I came up with that week, joining St. Francis of Assisi's incipit to Brother Sun, Sister Moon: "Be praised, my Lord, for. . ." with Jesus' saying in John 14:6 that he is the way, the truth and the life. In class it met with some approval, although there was no tune to which to sing it. The nearest standard meter I could find is 14. 14. 14. 7. 8.; close, but no cigar.
Before long, a melody had attached itself to the text, varying slightly from one stanza to the next. This final form, which you hear, is an attempt to get all the stanzas to stand in line, as it were, so that a congregation can sing it.
---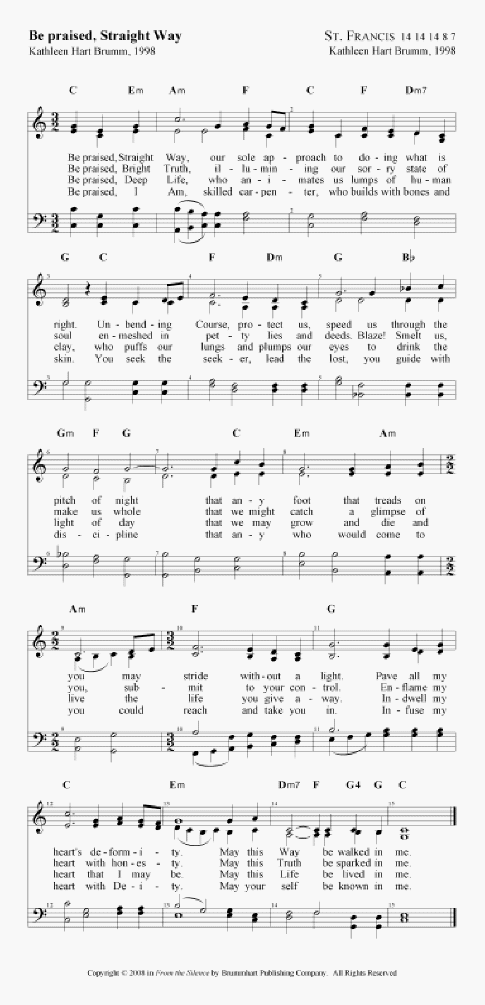 Please see the Permissions and Freebies page if you'd like to use this hymn.