Today was to be our last full day in Paris, at least until we take another voyage across the Atlantic. We had only touched on one of the buildings of the Louvre yesterday, so we set our sights on at least sampling the other two, and then seeing how much energy remained in us for further adventure.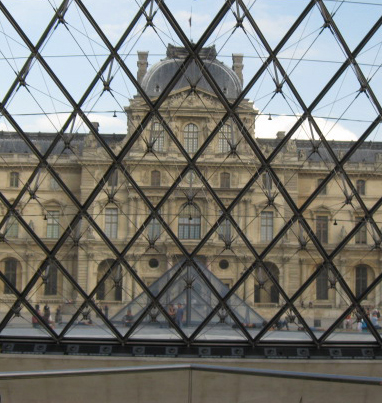 The Louvre Palace from the underside of one of the new pyramids.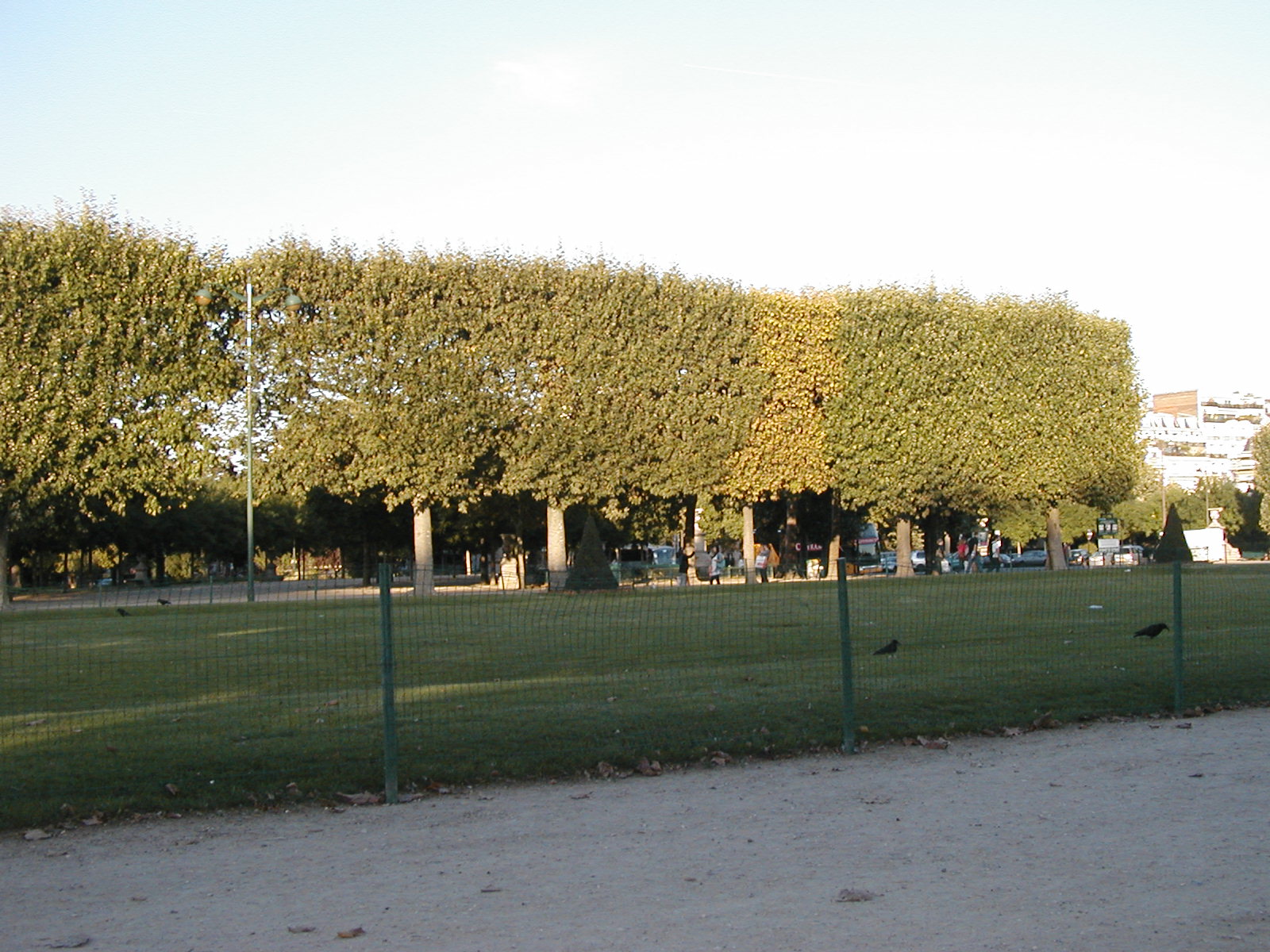 The curiously shaped square trees.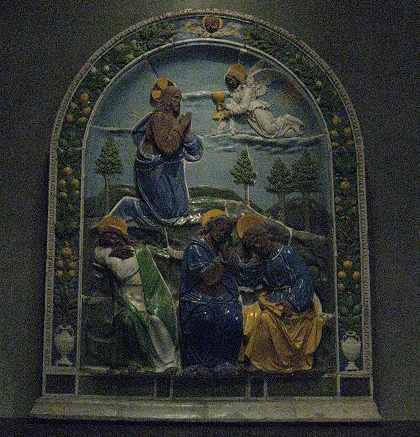 A plaque of Jesus at Gethsemane; one of the many sculptures.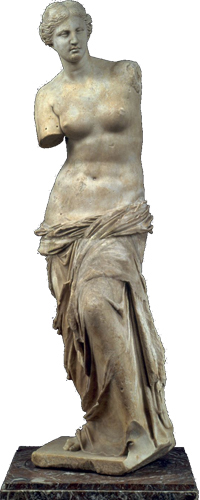 As it turned out, there was not much energy left after having spent six hours among the sculptures and antiquities. Since we missed the Seine supper the night before-- the spirit was willing but the flesh was weak-- we decided to ride the Bateaubus for a bit of sight-seeing off our feet.
One of the sculptures at Le Parc des Plantes, seen from the boat-bus
By the time the boat returned to dock, evening was coming along, and it was raining torrents. We took refuge under a staircase that led from the upper street down to the quai, but it did not afford much protection. If we were soaked in our rain gear and relatively comfortable clothes (and we were!), pity the poor souls who were descending the stairs to board the dinner boat in their evening attire: suits and dresses, high heeled open shoes and the like. Most of them wore expressions that told the world they took the weather as a joke on them. I'm not sure I would have been quite as sanguine.
The rain eventually did lessen somewhat, but showed no sign of stopping, so we opted to return to the southeast of town, get some dinner, and call it a day. The restaurant at which we ate last night was so good that we decided to go there again. The same good soul who served us the night before attended us again, and was just as gracious and good humored. Here is a picture of her holding a little magnet that says "The chef is always right!"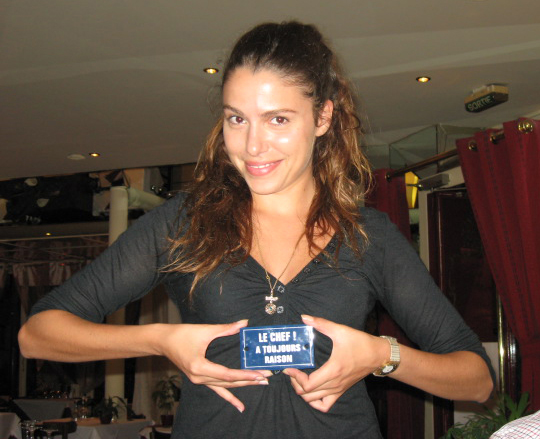 It was a toss-up between that magnet and one that read "Nice doggies. It's their master who's crazy!" She has a couple of dogs herself, so that one was a real temptation, but we thought this might appease the boss if she were caught cavorting with clients.