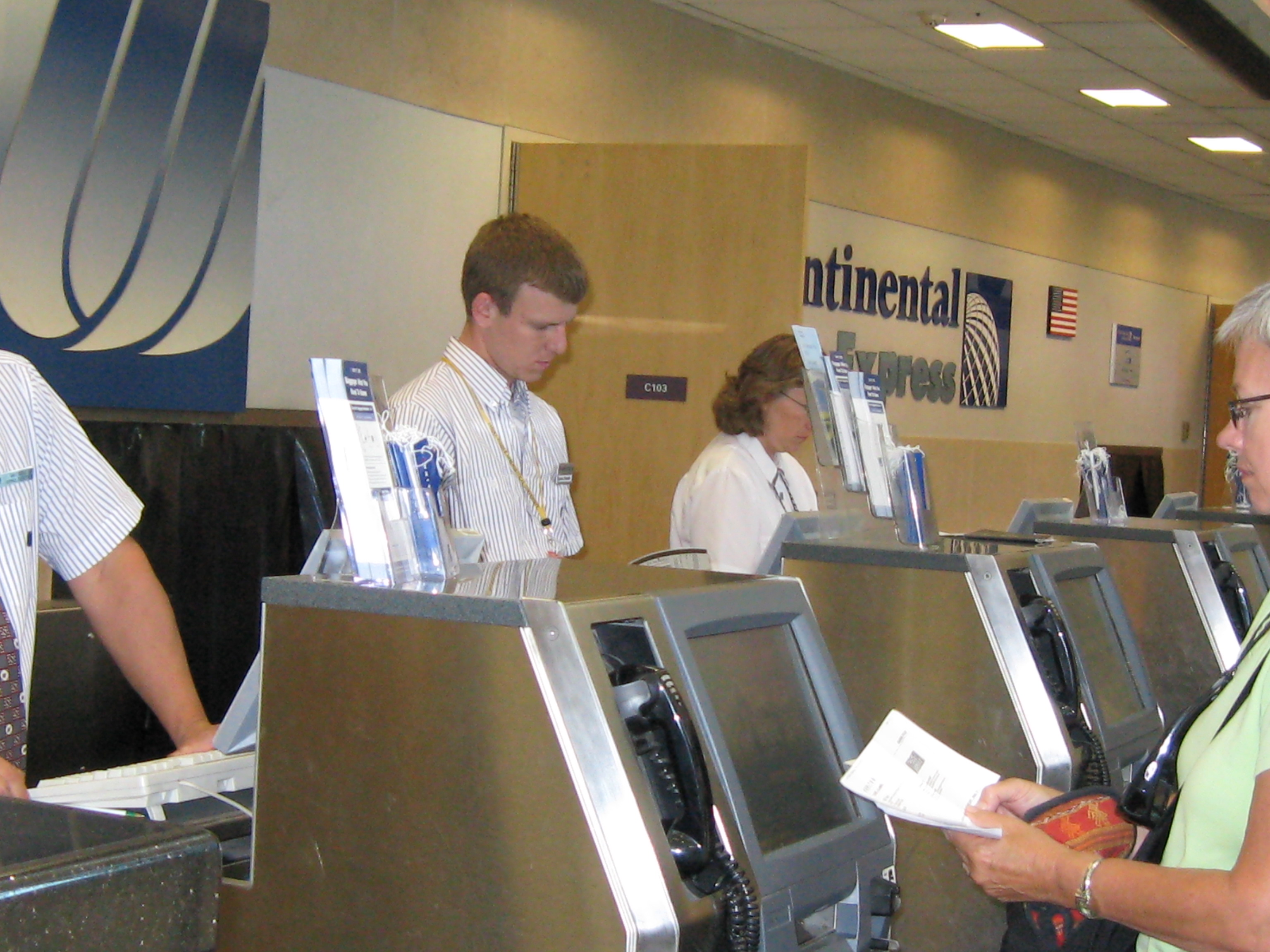 To folks in the New York Capitol district, this is probably a familiar sight: the check-in line at Albany International Airport.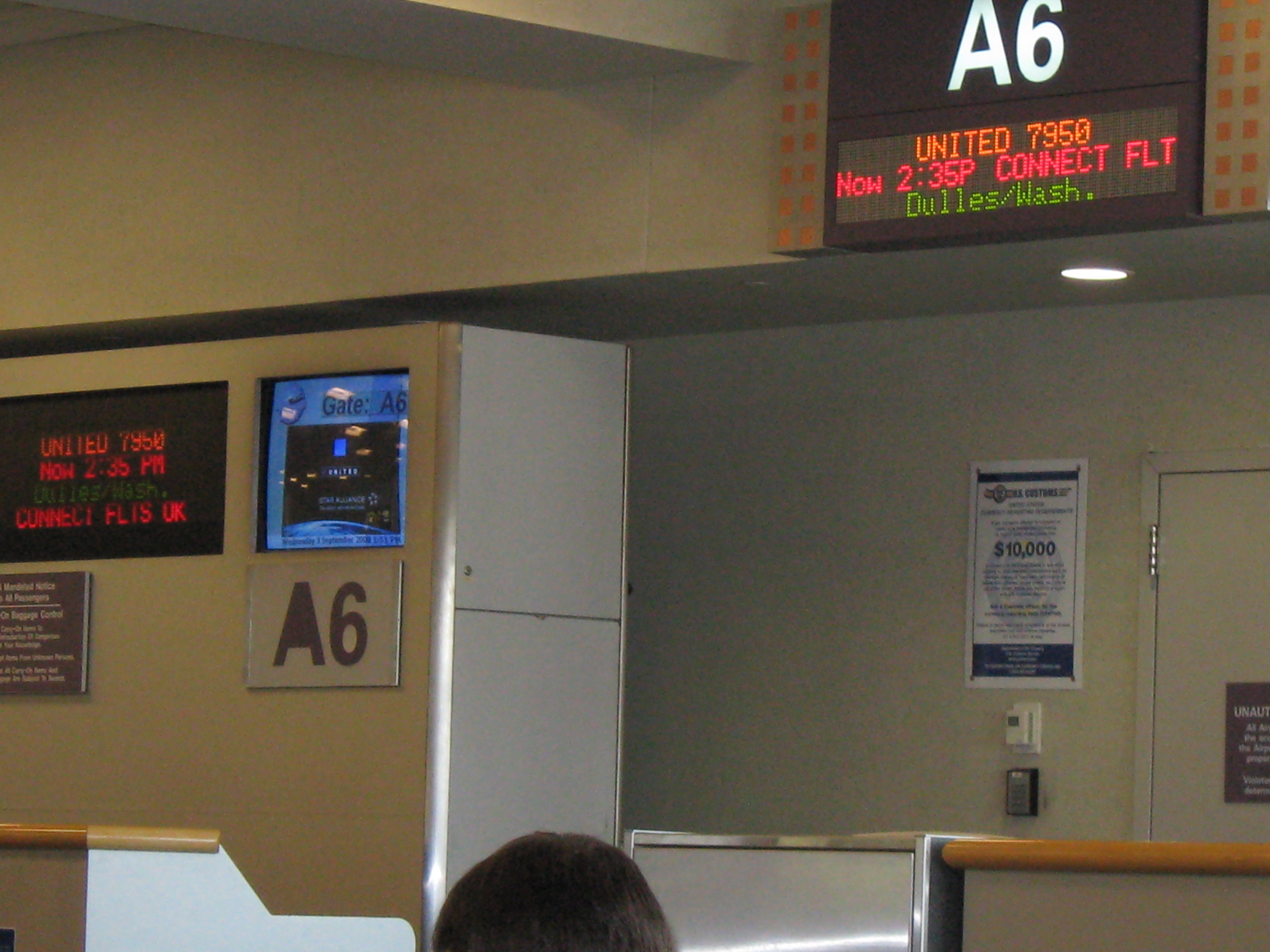 Guess which one our departure gate was! If you guessed A6 you were right!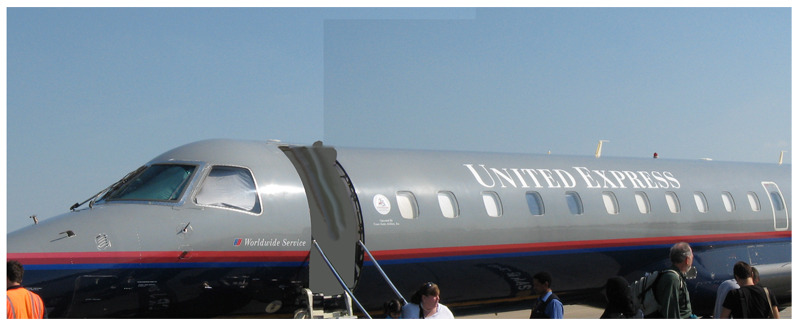 I'll maybe fix this image in the future sometime. It's the plane we took to D. C., the shot taken after we disembarked and were waiting for our carry-on luggage. Funny how when the planes are this small you can't really carry your luggage onto the plane...
After about an hour in Washington's Dulles airport, we boarded the Paris-bound plane. Then we waited. And then we waited. And then we waited. And then we waited. Finally, the crew asked us to disembark because the trouble they had been having with indicator lights was not just with the little bulbs but the troubles they were actually indicating, and may have been cause to change the aircraft from the one we were on to a different one altogether. Better to know this while safe on the ground than at 37,000 feet in the air over the North Atlantic. The total delay was on the order of three hours. No surprise, but the delay was not of the sort that anything useful could be done with the time like catch a decent meal or take a prolonged walk (unseasoned travelers beware!) Oh well. Best to be alive and well to complain about it!
Nonetheless, there were little screens on the backs of every seat, even in our section, and the "news" of the flight was broadcast. One could tune in to see where in the flight we were. Obviously, we had not gotten very far, the little plane was still on the North American continent.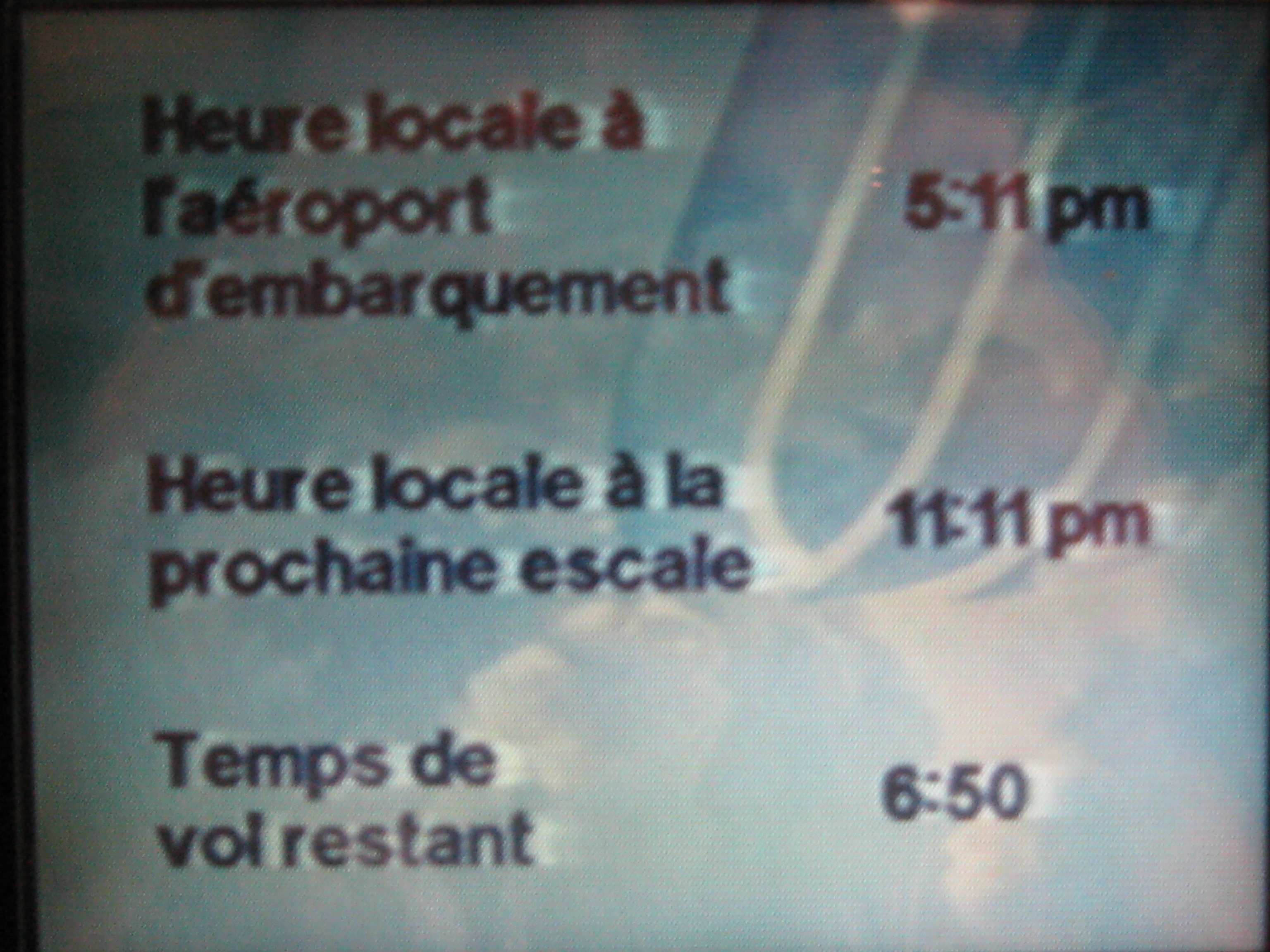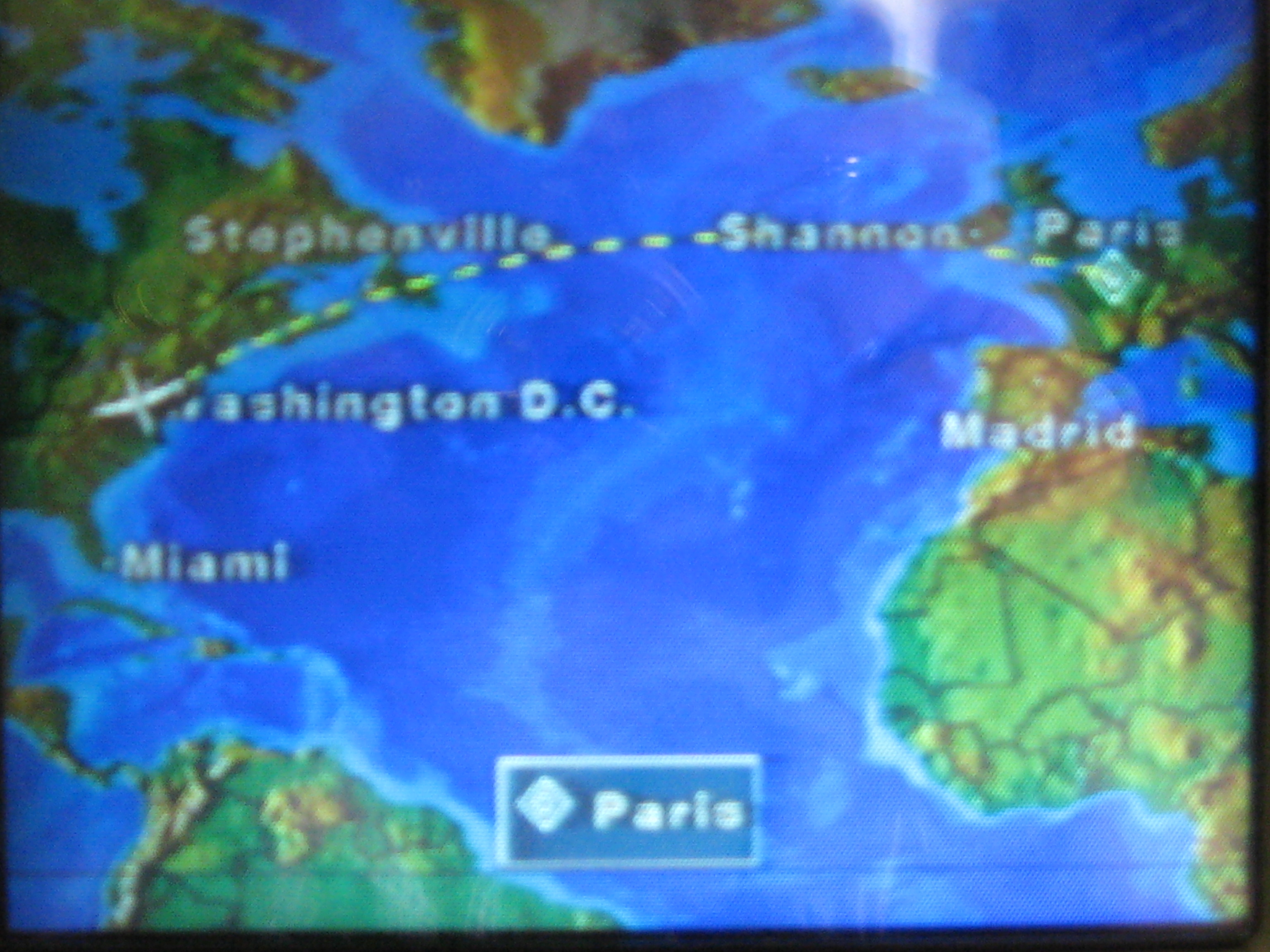 next day: